Childminders' and nannies' lunch club Spring 2013
The lunch club is for nannies and child minders, as well as the children in their care.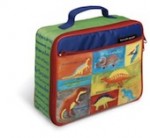 Bring the children and a packed lunch for some 'time out' together. Lunch is not provided – everyone brings their own packed lunch.
The lunch club runs on Mondays from 12.00 to 2.00pm (term time only).
For more information contact the church or ask at the Church or contact Sue Hemington
There is a leaflet available at the welcome desk in the Church with information about lots more activities for young children and their parents and carers